TenX, Tenero
Foundation brush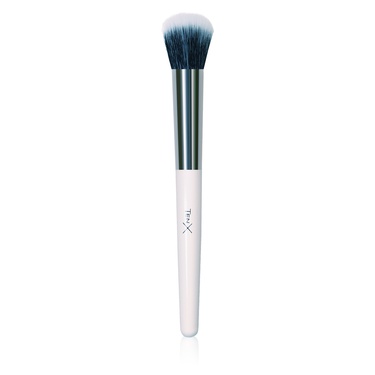 Thick and oval brush is perfect for application, distribution and blending of foundation fluid, creating a perfect, even coverage. It is also suitable for removal of excessive foundation.
790 ₽
!
Can be paid with the Complimentary account
Thick and oval brush allows to apply the suitable amount of foundation, creating an even and thick coverage, removing the excess.
Made of high-quality, strong and long-lasting materials.
Handle: wood
Brush: duo fiber, black goat fur, white nylon
Squeeze a small amount of foundation to the brush and apply onto your face with gentle movements. Remove the excess, if necessary.
Product feedback Foundation brush
Оставь крутой отзыв! Хорошо, если твой отзыв будет конкретным (про вкус/цвет/текстуру/результат и т.д.) и подробным (не просто «нравится», но и почему).
Добавьте одну или несколько фотографий
Frequently bought with this item
Related items
Your location
Attention! Cart contents can be adjusted.